4PETESAKE ANNOUNCES SPRING 2017 RECIPIENTS AND DATE FOR DAY IN THE PARK
Shop our new online store for 2017 4Petesake T-shirts and Merchandise:

4PETESAKE ANNOUNCES SPRING 2017 RECIPIENTS AND DATE FOR DAY IN THE PARK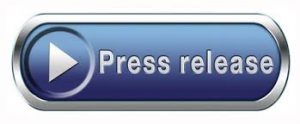 Spring Green, WI – When we get sick or injured, we're lucky if we have friends or family to help pick up the slack. Our job is waiting for us when we recover. Health insurance picks up the the bulk of the tab for a hospital stay or visit to the doctor. If we're lucky, our finances recover and life returns to normal. But when an illness is chronic or an injury becomes a disability or a child needs long-term, specialized care, there's suddenly a new normal. And along with the anxiety that comes with battling pain or dealing with restricted mobility or caring for a sick child, there's often the burden of financial distress.
Since 2005, the River Valley community has generously supported 4PeteSake's efforts to help relieve financial hardship facing families who have been impacted by a health crisis. This spring, 4PeteSake announces two new recipients: 6 year-old Juliet Hohneke of Plain and Terrence Rogers of Lone Rock. They join Fall, 2016, recipients Jamie (Rogers) Beresford and Duane Parkin of Spring Green, Lone Rock's Lisa Gehle and Brady Bloedow and Becky Miller of Plain.
JULIET HOHNEKE
River Valley natives Melissa and Clinton Hohneke were expecting their first child in early April, 2011. 24 weeks into her pregnancy, Melissa went into labor. Their daughter Juliet was born on December 14, 2010. She weighed 1 pound, 5 ounces, and was 12 inches long. Juliet is six now, wrapping up her 4K year with Melinda Mohr at Plain Elementary. Melissa Hohneke thinks her daughter's story is a miracle, but don't take her word for it. When Juliet was 16 days old, she had emergency surgery to repair a perforated bowel. The surgeon on duty told the Hohneke's not to expect Juliet to make it through the night. Later, Baby Juliet developed a hernia that mysteriously healed itself. An attending physician whom Melissa remembers as having no bedside manner, admitted that "sometimes miracles do happen."
But miracles take work, too. Ten days after giving birth to Juliet, Melissa herself was back at work. She had no maternity leave and wanted to save her paid time off for unanticipated emergencies. Juliet came home from the hospital on April 25, 2011 – four months and three weeks after she was born and three weeks after her original due date. She weighed seven pounds. She was a laid back baby, loved being in her swing and cuddling with her dad. But after coming home, Juliet still needed follow-up appointments in Madison up to three days a week, in addition to home visits from the Sauk County Birth to 3 program for occupational, physical and speech and language therapy. Melissa stayed home for a six-week unpaid leave. Credit card bills started to pile up. So did the expenses: a reverse walker, a skin-tight body-suit to help control Juliet's muscle tone, specialized shoes and $2500 leg braces that needed to be replaced as Juliet grew – and more.
Six years later, Melissa and Clinton have a healthy, smart, curious girl, who helps her mom and dad with baking and yard work and loves camping and princesses. Juliet has a baby brother, too, Jackson, who turned two in March. But the Hohnekes were also still carrying around the medical-related debt they'd incurred years earlier. So finally, they were convinced to reach out to 4PeteSake.
In addition to helping relieve some of that old debt, 4PeteSake was able to help acquire a custom-made, adaptive bike for Juliet as well as semi-private swimming lessons. The Hohnekes would also like to thank their families, the River Valley school district and their friends at the Spring Green Community Church, for their help and generosity.
TERRENCE ROGERS
Terrence Rogers worked for over two decades at the Lone Rock and Sextonville feed mills. Margaret Benson met Rogers nearly 20 years ago when the two were neighbors. She says of Rogers that "If you ever needed something, he'd do it." Benson reached out to 4PeteSake this spring on Rogers's behalf, when he was the one in need, battling a 2016 cancer diagnosis that was followed by a ruptured ulcer and a pair of heart attacks. 4PeteSake has been able to help out with household expenses, while Rogers continues his recovery.
4PeteSake's next application period is planned for Fall, 2017. If you have questions in the meantime, email tmiller@4petesake.com.
4PeteSake's "Day in the Park" scheduled for August 20, 2017
The 13th annual Day in the Park will be on Sunday, August 20, from 11am to 7pm at North Park in Spring Green. Support 4PeteSake's efforts in the River Valley by taking part in the celebration. Enjoy music from local bands, food and drink, kid's activities, a silent auction and a raffle drawing. Runners, walkers and bikers can start the day early, with a 5k Run/Walk at 9 and a 26k bike ride to follow at 10:30. Registration for both events starts at 8am on the day of the event. Registration forms and more information about the Run/Walk and the Bike Ride are available at 4petesake.com. Tickets for this year's raffle will be available at several area businesses, from any 4PeteSake committee member or on the day of the event. For more details about Day in the Park 2017, visit 4petesake.com.
Pizza Night at The Shoppe at Herb, Spices and More
4PeteSake kicks off its 2017 fundraising season on Sunday, June 11, with a Pizza Night at The Shoppe at Herb, Spices and More in Arena. The outdoor pizza oven will be cooking up hot pies from 4 to 8pm. Proceeds will support the work of 4PeteSake in the River Valley. 2017 Day in the Park raffle tickets and t-shirts will also be available for purchase.
Later this summer, look for 4PeteSake committee members and volunteers at a pair of Local Nights at The Shed in Spring Green. Purchase Day in the Park t-shirts and raffle tickets and learn more about the organization. Mark your calendars for Thursdays, July 13 (with the Better Daze band) and August 17 (with the Solstice Jazz Band).
Volunteers Needed
The 4PeteSake committee is looking for volunteers to get involved in the organization. Help is needed to run the Day in the Park, including helping with activities, set-up and clean-up, selling raffle tickets, publicity, and baking and preparing food. Volunteers may also help organize and run smaller fundraising events during the year. If you would like to get involved, please contact 4PeteSake Committee member Jean Alt at jean.m.alt@gmail.com. There are many ways to help, and assignments can be adjusted based on the talents and time commitment you can offer.
About 4PeteSake
Since 2005, 4PeteSake has provided over $800,000 of assistance to over 70 recipients.
4PeteSake is run by a 9-member, volunteer group. The independent committee is part of the public outreach program of Christ Lutheran Church, which gives 4PeteSake access to a 501(c) 3 organization, allowing contributions to be tax-deductible.
The committee chooses at least one recipient each year through an application process. Recipients must live within the boundaries of the River Valley School District and find themselves in circumstances, through no fault of their own, for which assistance is needed. To date, all recipients have had medically related needs.
The group's mission is to raise money to assist recipients in a way that can substantially change their circumstances and impact their quality of life.
For further information: Sam Van Hallgren
608-588-0163 (home) or 612-817-2114 (cell)
svanhallgren@4Petesake.com
www.4petesake.com