********** Save the Date! **********
Day in the Park Sunday, August 19, 2018.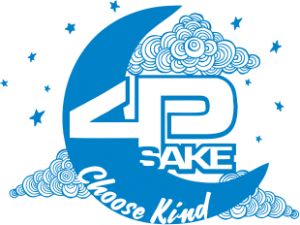 Fall 2017/Spring 2018 4PeteSake Recipients Announced
Getting by one paycheck at a time is not uncommon, but when a serious illness strikes or a medical crisis occurs, even careful budgeting on a limited means can quickly send an individual – or a family – into financial chaos. Since 2005, generous contributions from area residents and businesses have allowed 4PeteSake to provide assistance to more than 70 River Valley residents facing economic hardship. In Fall 2017/Spring 2018, 4PeteSake named seven new recipients: Karen McGee from Lone Rock; Debra Hogan, Susan Murray, Kathy Popp, Theresa Rupp and Joni Sprecher from Spring Green; and Larry Frank from Plain.
Larry Frank was born and raised in Plain, leaving town only briefly as a self-described "roadie" for the Spring Green-based band Hard Labor (later called "Shock.") In late 2017, Frank was diagnosed with a fast-growing, stage-three cancer of the esophagus. Later tests revealed cancer in his liver, lymph nodes and blood. With Frank's life upended so quickly, his sister Connie Schweiss (also of Plain) reached out to 4PeteSake for help. Frank, who had been working third shift at Spring Green's Round Barn, has been unable to work during treatment. "I can't express how thankful I am," said Frank. "They've done a thousand times more than I expected."
Debbie Hogan of Spring Green is known as "Grandma Deb" to kids at Spring Green Elementary. Next year, Hogan will celebrate 20 years doing custodial work for the district. In 2016, the third generation River Valley resident – and grandma to five actual grandkids – was diagnosed with a rare pancreatic condition that lead to out-of-pocket medical expenses of more than a thousand dollars a month. With those new expenses and time off work, urgent home repair work was put off for more than two years until a friend suggested she reach out to 4PeteSake. The organization provided funds for the work, which was completed in the spring of 2018. "Instead of worrying about work that wasn't getting done, I could just take care of myself and work on getting better," says Hogan.
Last fall, Spring Green's Susan Murray and husband Clyde were preparing to make do with a failing furnace and home repairs badly in need of attention. Originally from a milder climate in southeastern, IL, Murray still remembers the first Wisconsin snow she experienced back in 2007. "I cried," she admits, laughing. With the help of 4PeteSake, the Murrays got a new furnace installed and the repair work taken care of.
Lone Rock's Karen McGee calls 4PeteSake "a godsend." McGee cares for her husband, Richard, who has been confined to a wheelchair since a 2005 car accident. In December 2017, Richard noticed a funny-looking mole on Karen's upper back. A biopsy revealed it to be a stage-three melanoma. With trips to the doctor for treatment and other expenses squeezing an already tight budget, McGee took the recommendation to reach out to 4PeteSake. "It's here for this purpose," says McGee. "It can't hurt to ask and every little bit helps."
Spring Green's Kathy Popp is a familiar face to anyone who has dropped their kids off at the River Valley Elementary or Middle School over the last 10 years. The veteran crossing guard brings a theatrical sense of fun to her job – and an unusual dress code that calls for Crocs (with no socks) even in the coldest weather. In 2016, Popp received a stage-three cancer diagnosis. But with the bulk of her treatment taking place over the summer, Popp hardly missed a day of crossing guard duty. A year later, she was cancer free. When things got tough financially, Popp said, she adapted. "Everyone's got the money they have, making do." With the help of 4PeteSake, "making do" got just a little bit easier."
Theresa Rupp of Spring Green needed help. In 2016, Rupp experienced multiple health-related crises and lost her job. Things didn't get any easier the next year. By fall 2017, she was "drowning" and feared losing the house she and her family had lived in since 2003. 4PeteSake was able to help catch her up on utility and medical bills and got her fuel tank filled up for the winter. "I was carrying around that weight, 'What am I going to do now?'" says Rupp. "And now I don't feel that anymore."
Spring Green's Joni Sprecher is a 12-year veteran of River Valley police departments and a former EMT. At one point, her beat covered Lone Rock, Plain, Spring Green and Richland County. But in 2014, chronic neck pain and migraines stemming from a 20-year-old car accident became too debilitating to allow her to continue working. But after spending a lifetime as a public servant and volunteer, it was hard to admit she needed help. "I've always been the help," says Sprecher, "Not the helped." With 4PeteSake helping relieve the burden of some accumulated debt, Sprecher can return to healing – and helping: she's currently caring for a pair of 13-year-old miniature pinschers named Serenity and Rocky.
About 4PeteSake
Since 2005, 4PeteSake has provided over $800,000 of assistance to over 70 recipients.
4PeteSake is run by a 9-member, volunteer group. The independent committee is part of the public outreach program of Christ Lutheran Church, which gives 4PeteSake access to a 501(c) 3 organization, allowing contributions to be tax-deductible.
The committee chooses at least one recipient each year through an application process. Recipients must live within the boundaries of the River Valley School District and find themselves in circumstances, through no fault of their own, for which assistance is needed. To date, all recipients have had medically related needs.
The group's mission is to raise money to assist recipients in a way that can substantially change their circumstances and impact their quality of life.
For questions or additional information, contact any 4PeteSake committee member , or email us at: charity@4petesake.com.