In 2005, Peter Greenwood was a 20 year-old bone cancer survivor with an above-the-knee amputation. He had always been active and would be able to thrive with one of the new generation prosthetic legs. But Pete's insurance didn't cover it.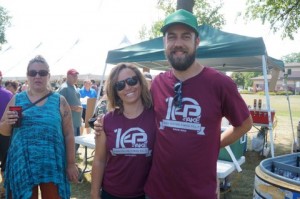 WHEN YOU SEE A NEED, FILL IT.
A group of people in the Spring Green community saw a need. They knew that if they could find a way to raise between $40,000 and $50,000, they could buy Pete a leg that could change his life. They went to work.
Several months later, what began as a project grew into a movement. Peter had a new leg and a new life. The community far exceeded its original goal, raising enough money to give birth to the organization now known as 4PeteSake.